Kids Martial Arts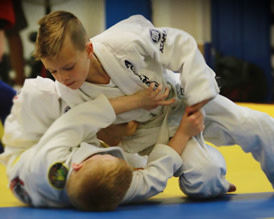 Our Kids Martial Arts classes are designed to impart valuable life skills to our students from self-defense to stranger danger, to confidence and goal-setting. The primary focus of our Kids Martial Arts class is to develop fundamental techniques, and create a solid foundation to build upon in the older years.
Read More
Brazilian Jiu Jitsu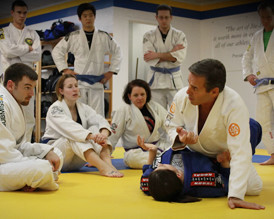 One Spirit Martial Arts in Sterling is ready to take your martial arts and fitness training to the next level! The techniques of Brazilian Jiu-Jitsu have been developed so that almost anyone can do them, no matter their age or athletic ability.
Read More
Krav Maga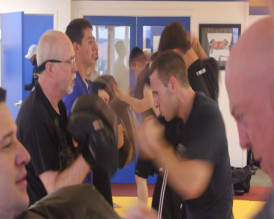 Based on simple principles and instinctive movements, this reality-based Krav Maga system is designed to teach real self defense in the shortest time possible. Krav Maga teaches how to defend against common chokes, grabs, and bear hugs, as well as weapons such as guns, knives, and sticks.
Read More
Beginner Classes Enrolling Now! Kid's Martial Arts in Sterling Teaches Discipline & Self Confidence!
Experience the Best Martial Arts School In Sterling!
See results in no time! We are conveniently located near Brambleton, Potomac Falls, Reston, Ashburn, Potomac, Herndon, or Sterling, Virginia. If you want to get in shape and learn real Kids Martial Arts, Brazilian Jiu Jitsu and Krav Maga then One Spirit Martial Arts is the perfect place for you!
Latest News